Khaegan Clan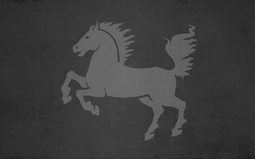 Also known as
Scourge of the Plains
The Great Storm
Location
Nomadic, may vary
Distinctive features
Dark hued lamellar armor, often displaying banners of a white stallion on a grey field. Scythe-like weaponry and shortbows.
The
Khaegan Clan
is a warband of
Zaentovi
that disbanded from the
Zaentovi Khanate
. Lead by the younger brother of the Zaentovi Khan,
Khaego Borj
(pronounced: Kah-yay-go), they raid and pillage cities and villages more often than their counterparts. The clan was founded by Khaego when he decided to disband from the Khanate due to disagreements with his older brother on political matters, whom is the elected Khan of the Zaentovi,
Sarkhan Borj
.
WIP
Community content is available under
CC-BY-SA
unless otherwise noted.