Master Ch'at Dinee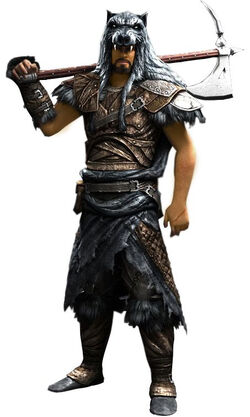 Also known as
'The Pick' (Common Nickname)
'Big Fucking Chief' (Nickname given by
Vidnir Kostiv
)
Date of birth
July 7th, 305 AC est.
Family
Unknown (Banished from tribe.)
Portrayed by
Samuel Adams
Ch'at Dinee
or "Angry Mountain" in the
Zaentovi
language, is the current Master-Of-Strategy within
The Ebon Band
. He is a short yet extremely stocky man, and is known as 'The Pick' due to his affinity to use a war-pick within battle. His attitude is a bad one, one would say. Hence his given Nickname. Ch'at was also banished from his tribe for murder and assault.
Community content is available under
CC-BY-SA
unless otherwise noted.